Fecteau: Obama Made the Right Call on the Israeli Settlements
Wednesday, December 28, 2016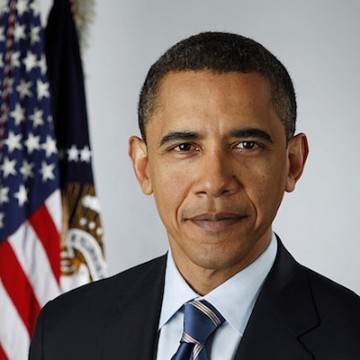 The American Ambassador to the United Nations, Samantha Power, abstained from vetoing a United Nations resolution condemning Israeli settlements in the disputed area of Palestine and Israel. While short of a 'yes,' it allows the international community to justly censure Israel for settlements that are a liability to global peace.
Since the 1967 Arab-Israeli war, all presidential administrations have censured the Israeli settlements in one form or another. American presidents have always viewed the construction of the settlements as unnecessarily provocative, and at times unlawful under international law. In 1979, the State Department issued a scathing legal opinion noting the settlements were, in fact, illegitimate.
This legal view changed with the election of President Ronald Reagan. Because of the Arab world's flirtation with socialism, the Reagan administration grew closer to Israel, seeing it as a bulwark against the Soviet Union's influence. Reagan deemed the settlements as "ill-advised," but not illegal. Regardless of legalities, all American presidential administrations attempted to freeze or disband the settlements.
In the past, the global community struggled to condemn the Israeli settlements. However, each time, the United States exercised its veto power, making international disapprobation difficult.
This time was different. After generations of impasses at the United Nations, the Obama administration refused to veto a resolution that specifically condemns the settlements. This action (or should I say, inaction?) is aligned with American foreign policy efforts, and goals throughout the region.
These settlements make a durable two-state solution less likely, putting our national-security interests at risk in the process. Each settlement built outside the 1967 demarcation lines, creates further complicity when negotiating a peace deal in the future.
In the void of a solution, American interests are vulnerable. No cause has rallied more terrorists around the world than the lack of peace between Israel and Palestine. This is propaganda our enemies use for recruitment; something that makes cooperation with other Arab countries more difficult as well.
It should go without saying, but the United States provides Israel enormous support. In fact, the Obama administration has already given Israel the largest military aid package ever. Furthermore, the Obama administration invested heavily in the Iron Dome (strategic shield) that protects Israel from rocket attacks – Obama doesn't take Israeli security lightly.
However, while America has a close relationship with Israel, every relationship has differences. A sustainable peace deal based on a two-state solution is in America's interests. The settlement construction, and expansion places that in dire jeopardy. When the Obama administration chose to abstain, he was putting American interests first, and Israel on notice: these settlements need to end.
Matt Fecteau (

[email protected]

) of Pawtucket, Rhode Island was a Democratic candidate for office in 2014 and 2016. He is a former White House national security intern and Iraq war veteran.
---
Related Slideshow: Reaction to President Obama's Worcester Visit
Related Articles
Enjoy this post? Share it with others.