Smart Benefits: The Importance of Updated Labor Law Posters
Monday, January 16, 2017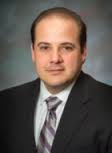 Businesses of all sizes are required to display posters outlining the federal and state employment-related laws with which they must comply. The posters, which are intended to protect both employers and employees, must be posted where all employees have access. But posting them is the easy part; what can be challenging is staying on top of the latest requirements to ensure posters are in compliance.
Over the past several years, there have been hundreds of labor law poster change. And it's critical that a business display the most updated versions of posters – or risk fines and lawsuits. January is a great time to make sure posters are updated for 2017. That's because, in 2016 alone, there were new posting rules required by both federal and state laws, including Federal Minimum Wage and Federal Polygraph Protection as well as Rhode Island Minimum Wage.
Click here for a complete list of recent and anticipated labor law posting changes.
Rob Calise is the Managing Director, Employee Benefits. of Cornerstone|Gencorp, where he helps clients control the costs of employee benefits by focusing on consumer driven strategies and on how to best utilize the tax savings tools the government provides. Rob serves as Chairman of the Board of United Benefit Advisors, and is a board member of the Blue Cross & Blue Shield of RI Broker Advisory Board, United HealthCare of New England Broker Advisory Board and Rhode Island Business Healthcare Advisors Council. He is also a member of the National Association of Health Underwriters (NAHU), American Health Insurance Association (AHIA) and the Employers Council on Flexible Compensation (ECFC), as well as various human resource associations. Rob is a graduate of Bryant University with a BS in Finance.
---
Related Slideshow: Worcester's 25 Wealthiest and Most Influential
Related Articles
Enjoy this post? Share it with others.