Fecteau: Inside Trump's Grand Russian Strategy
Sunday, January 08, 2017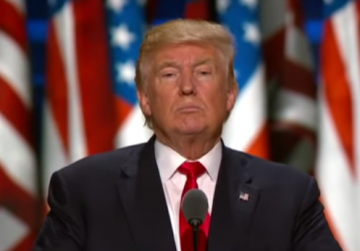 No one can get inside President-elect Donald Trump's head, particularly when it comes to relations with Russia. Through all the speculation and the punditry, we can only wonder: Does Mr. Trump have an unseen master-plan to deal with Russia on critical international issues? If so, it is at least worth probing.
I am not making any excuses for Trump at all; his contacts with Russia are disturbing. His nominee for Secretary of State, ExxonMobil CEO Rex Tillerson, was awarded Russia's Order of Friendship. A number of other selections and nominees also have friendly ties to Russia — alarming.
Trump seems particularly cozy was Russian President Vladimir Putin. In stark contrast to the current president, Trump flattered Putin and vice versa. Putin says he hopes warmer relations between both countries – isn't that sweet?
As many know, Russia is suspected of being involved in meddling in the last presidential election. All members of the intelligence community agree that Russia was behind cyber-hacks meant to influence the election. Astonishingly, Trump has since dismissed the intelligence community's finding.
I would like to note, I called for an investigation into Russian interference, and Trump's ties to Russia. These are serious concerns that deserve due diligence. Congress has since taken appropriate action by investigating Russian interference in our presidential election.
However, with all that being said, Trump may have a larger strategy afoot. Russia is extremely influential with some deeply problematic countries, and also has veto power on the United Nations Security Council. The United States could benefit from a closer relationship with Russia to a degree. While I am not endorsing this strategy, it is worth exploring.
President Obama never could acquire Russian cooperation on a number of issues, especially the most pressing of all: The Syrian Civil War. In the past, Russia vetoed a number of U.N. Security Council Resolutions that could have ended or at a bare minimum expedited a conclusion to the war in Syria.
Perhaps Trump seeks to gain international consensus here? If it comes to better relations with the United States or maintaining a proxy power in the Middle East, the United States is a far more appealing ally to Russia – this is a gamble.
What about North Korea? Trump could use Russia to rein this international pain in the ass. Russia is closer to North Korea than most countries. In fact, Russia wrote off billions of dollars in debt throughout the years, and has strong economic ties with the country. Trump could pressure Russia to rein in North Korea's intransigence and make North Korea feel momentous pain for its illicit nuclear weapon development – a definite plus for American interests.
As for terrorism, no issue unites Russia and the United States more than Islamic terrorism. Russia and the United States have a long history of being attack by Islamic radicals. In fact, according to the 9/11 Commission Report, the hijackers sought to enter the Russian Republic of Chechnya before setting their sights on the United States. Just like the United States, the so-called Islamic State has inspired extremists across the federation. Perhaps this issue is the most germane that both countries can unite behind?
So, with that being said, will the Trump approach work? While Obama is using the stick (e.g. sanctions on Russia) and potentially other covert action, Trump seems to be using the carrot, flattering Putin and appointing or nominating people with warm ties to Russia.
This is an approach, but a confusing one at that. He seems out of touch to many, and has Republicans scratching their heads. If he doesn't make clear what his intentions are soon to his own party, there will always be a conflicting, convoluted message on the global stage.
This method is also risky. Trump has attacked and undermined the American intelligence community. These are the people he will depend on to help shape foreign policy — that is definitely not in American interests.
Trump has surprised many of us in the past. Maybe this time too? I just hope a man smart enough to be elected President of the United States, and capable of running a billion-dollar business, can navigate the complex international environment – fingers crossed. No one can be quite sure. I wouldn't put it past Trump nevertheless. He has been known to strike deals to exploit others, just look at Trump University. Perhaps he will take a similar approach on the world stage, but for the sake of our country.
Matt Fecteau (

[email protected]

) of Pawtucket, Rhode Island was a Democratic candidate for office in 2014 and 2016. He is a former White House national security intern and Iraq war veteran. Follow him on Twitter @MatthewFecteau
---
Related Slideshow: Trump in Worcester
Related Articles
Enjoy this post? Share it with others.