Smart Benefits: Five Ways to Avoid National Origin Discrimination Claims
Monday, February 20, 2017
In November, the Equal Employment Opportunity Commission (EEOC) issued new guidance on national origin discrimination, which is prohibited under Title VII of the Civil Rights Act. National origin discrimination entails discrimination against an individual (or their ancestors) because they are from a certain place or have the physical, cultural or linguistic characteristics of a particular national origin group.
In today's increasing ethnically diverse workforce, with the largest numbers of immigrants to the United States in recent years from Asia and the Middle East, the EEOC issued the guidance to explain how the law is intended to be applied in specific circumstances – and serves as a useful reference for employers and employees seeking detailed information about the EEOC's position on national origin discrimination.
To assist employers in avoiding claims of discrimination, an EEOC FAQ offers the following advice:
Recruiting: Employers and employment agencies must not discriminate during the referral process. That means employment agencies are prohibited from referring only applicants and/or employees who are of a particular national origin group. Similarly, employment agencies may not comply with discriminatory recruitment or referral requests from employers. Moreover, employers should avoid exclusive use of word-of-mouth recruitment since it may reinforce the existing racial or ethnic makeup of the workplace. Instead, companies should use various recruitment techniques and sources in order to attract a diverse applicant pool. Recruitment practices aimed at increasing overall diversity will not violate Title VII as long as they don't exclude any particular national origin group.
Customer Preferences: An employer may not discriminate in order to satisfy the preferences of clients, customers, or employees. Discrimination based on national origin is prohibited by Title VII even if employment decisions are made due to the discriminatory preferences of clients, customers, or employees. Employers covered by Title VII cannot justify employment discrimination because of the preferences of others.
Job Assignments. It's unlawful for an employer to assign or refuse to assign individuals to certain jobs, facilities, locations, tasks, or geographic areas; deny promotions; physically isolate employees; or otherwise segregate workers into jobs based on their national origin. For example, Title VII prohibits assigning individuals to non-customer contact jobs or to back room jobs based on their national origin.
Language. While employers may have legitimate business reasons for making language-based employment decisions, it's important to ensure the decisions don't violate Title VII. For example, an employer may not base an employment decision on an accent unless the ability to communicate in spoken English is required to perform job duties effectively and the individual's accent materially interferes with that job performance. Moreover, a language fluency requirement is lawful if fluency is required for the effective performance of the position for which it is imposed. Lastly, a language-restrictive policy may violate Title VII if it's applied at all times in the workplace, but it may be lawful in limited circumstances when needed to promote safe and efficient job performance or safe and efficient business operations – as long as it's not adopted for discriminatory reasons or applied in a discriminatory way.
National origin traditions or practices. Title VII doesn't require accommodation of national origin traditions or practices. An employer would, however, need to grant a request for religious accommodation if doing so would not impose an undue hardship.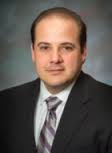 Rob Calise is the Managing Director, Employee Benefits. of Cornerstone|Gencorp, where he helps clients control the costs of employee benefits by focusing on consumer driven strategies and on how to best utilize the tax savings tools the government provides. Rob serves as Chairman of the Board of United Benefit Advisors, and is a board member of the Blue Cross & Blue Shield of RI Broker Advisory Board, United HealthCare of New England Broker Advisory Board and Rhode Island Business Healthcare Advisors Council. He is also a member of the National Association of Health Underwriters (NAHU), American Health Insurance Association (AHIA) and the Employers Council on Flexible Compensation (ECFC), as well as various human resource associations. Rob is a graduate of Bryant University with a BS in Finance.
---
Related Slideshow: Worcester's 25 Wealthiest and Most Influential
Related Articles
Enjoy this post? Share it with others.