Fecteau: President Trump, Don't Touch Dodd-Frank!
Thursday, February 02, 2017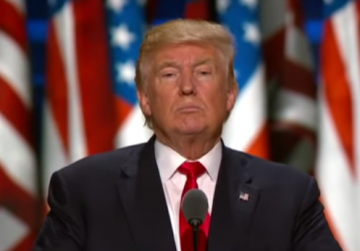 While easy to celebrate the stock rally of late, appearances can be deceiving. The market rally is driven by the potential of nullifying laws, specifically the Dodd-Frank Act, in place that impede risky financial behavior that caused the greatest financial messes of our lifetime. We should proceed with caution or history may repeat itself.
Under President Donald Trump, the stock market is booming. The stocks continue to rally and the Dow Jones Industrial Average surged above 20,000 points the first time in history. Trump and his supporters have been lauding this market success as evidence his policies are working.
The stock rally is driven by investment banks' potential to make hazardous, yet very profitable decisions. Before the passage of the Dodd-Frank Act, investment banks could make speculative investments with their customers' money. The investment banks also invested most of their assets into high yielding, yet riskier types of investments.
A large amount of recognition for the stock rally attributed to investment banks. In effect, Goldman Sachs was one of the biggest winners of the Trump election and has contributed the most to the Trump stock rally. In fact, Goldman Sachs accounted for a substantial amount of the overall return. I should also note; several Goldman Sachs executives work within the Trump cabinet now.
This seems insignificant, but if there is a run on these banks as in 2008, investment banks will have significant solvency issues as we've seen with Bear Stearns. Considering these banks control the money supply, if the banks fail yet again, the American public will have difficulty accessing money, sending our economy plummeting, and the stock market again in a free fall.
Who will pay the price? You and me. Many pension funds are invested in the stock market. Some are already paying hefty premiums to hedge fund managers. As Americans continue to remain invested in the market, both directly and indirectly, the concern is that these investment banks haven't learned their lessons, costing all of us a lot of money.
Mr. Trump has yet to sign anything into law or issue an executive order on the Dodd-Frank Act, but the threat is real. We might witness a stock rally, but at what price? If the investment banks want to gamble with money, they should stick to a casino. We've been through enough financial fiascos, no more.
Matt Fecteau, was a Democratic congressional candidate in 2014. He is a former White House national security intern and Iraq war veteran. Follow him on Twitter @MatthewFecteau.
---
Related Slideshow: Trump Inauguration
Related Articles
Enjoy this post? Share it with others.