Smart Benefits: Expanding Leave is … Expanding
Monday, July 31, 2017
To remain competitive in the war for talent, some companies are upping their leave policies to reflect employees' growing interest in workplace cultures of support and wellbeing.
While many companies have started to offer at least five months of paid leave for new parents, such as American Express and Etsy, some are going a step further by offering leave for caregivers as well. In June, Microsoft announced that it will allow all employees in the US and in 22 other countries (to date) the opportunity to take up to four weeks of paid leave to care for an immediate family member with a serious health condition.
The idea, explained Kathleen Hogan, the EVP of Human Resources at Microsoft, in a blog is to provide a better work-life balance when caring for a loved one. A cancer survivor, Hogan said the policy reflects the company's "deep commitment to employee wellbeing and care, and respect for the full career journey."
And Microsoft's not the only one to add this benefit for workers. Last September, Discovery Communications introduced a 12-week paid caregiver leave benefit to support employees taking care of a family member who is aging, ill or other impacted by a serious health condition. And Deloitte has a broader policy that gives employees up to 16 weeks of paid leave that can be used to support them during times of needs due to a variety of life events that impact them and their families.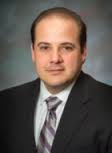 Rob Calise is the Managing Director, Employee Benefits. of Cornerstone|Gencorp, where he helps clients control the costs of employee benefits by focusing on consumer driven strategies and on how to best utilize the tax savings tools the government provides. Rob serves as Chairman of the Board of United Benefit Advisors, and is a board member of the Blue Cross & Blue Shield of RI Broker Advisory Board, United HealthCare of New England Broker Advisory Board and Rhode Island Business Healthcare Advisors Council. He is also a member of the National Association of Health Underwriters (NAHU), American Health Insurance Association (AHIA) and the Employers Council on Flexible Compensation (ECFC), as well as various human resource associations. Rob is a graduate of Bryant University with a BS in Finance.
---
Related Slideshow: Worcester's 25 Wealthiest and Most Influential
Related Articles
Enjoy this post? Share it with others.