Worcester Man Arrested After Damaging Cars and Firing a Gun
Saturday, May 28, 2016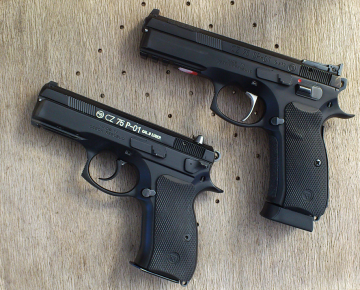 Leonard Zalauskas, 22, of Worcester was arrested on early on Friday morning after damaging cars and firing a handgun on St. Elmo Road.
Zalauskas was charged with discharging a firearm within 500 feet of a building, possession of a firearm and ammunition without an FID, carrying a loaded firearm without a license, 2 counts of witness intimidation and willful and malicious destruction of property.
The Incident
At approximately 2:25 a.m., police responded to St. Elmo Road for a report of males breaking into a motor vehicle.
First arriving officers observed a white Acura quickly accelerate in reverse towards the approaching police cruiser. The officer had to stop in the middle of the road to avoid a collision.
The suspect vehicle attempted to back around the cruiser but could not fit due to parked vehicles obstructing. The suspect operating the vehicle placed it in drive and drove off at a high rate of speed. However, St. Elmo Road is a dead end.
The suspect vehicle stopped by the end of the road. Two male suspects quickly exited the vehicle. The driver fled behind a house and ran off. he was not located. The passenger, Zalauskas, was apprehended.
Prior to the apprehension of the passenger, officers received information from dispatchers that a gun shot was reported on St. Elmo Road.
Officers observed the passenger holding an object in his hand as he exited the vehicle. Officers then saw the object being tossed onto a front lawn of a nearby home.
The passenger was secured.
One officer went tot he location that they observed the object being thrown. After a brief search the officer located a loaded handgun. The passenger was placed under arrest.
The passenger was identified as Leonard Zalauskas.
At this time, officers observed two motor vehicles parked in a driveway with damage. Both vehicles had smashed out windows, one had flattened tires while the other had a broke side mirror and scratches to the paint.
One of the vehicles had a broken part of a baseball bat on top of the trunk. Officers looked inside the Acura and observed the other end of the broken bat and the holster to the recovered firearm.
No injuries were reported.
Zalauskas was arraigned on Friday at the Worcester County District Courthouse.
Police asking for help
Police are currently working on identifying the driver of the vehicle, if anyone has information about this incident they can send an anonymous text to 274637 TIPWPD + your message or send an anonymous web based message by clicking here.
Related Articles
Enjoy this post? Share it with others.