Finneran: The Noble Lie
Friday, February 10, 2017
He died a liar. A very noble liar.
He was not alone. They were legion. They are legends.
The year was 1941. Way out in the Pacific Ocean eight United States battleships lay in smoking ruin. It was a deadly stroke by the Imperial Japanese Navy but not quite deadly enough. Pearl Harbor was a bold brilliant tactical success for Japan. It was also strategic folly, bordering on suicide.
Japan's sudden huge advantage, born of treachery, proved temporary. The United States aircraft carriers---Lexington, Saratoga, and Enterprise---were far out at sea when the Japanese planes roared in over the lagoon, escaping damage and creating anxiety in the Japanese high command. The United States Navy was not quite dead.
Those carriers lurked somewhere in the vast Pacific, waiting to exact revenge. That revenge would come seven months later at Midway, a story for another time.
The wisest Japanese leader of all---Yamamoto---had cautioned the firebrands in Japan's military circles that an attack on the United States would awaken a sleeping giant. He likened the United States to a gigantic boiler which once aroused would produce a vast array of ships, planes, tanks, and guns which no other nation could produce or withstand. Yamamoto, along with Roosevelt and Churchill, knew instinctively that American industry, once put on a war footing, could not be stopped. Roosevelt's phrase---"the arsenal of democracy"--- and Churchill's declaration---"American hammers and lathes signal in a rising hum the promise of swift and ever-growing aid"---put the world on notice that isolationist and indifferent America was indifferent no more.
What no leader could foresee was the furious arousal of the American people---men, women, and children alike. Pacificists and isolationists on that fateful Sunday morning were as warlike as Attila on the very next day.
Enter American manhood, enter the noble liar.
American men of a certain age had been subject to military draft only for a short period of time as the country moved in belated acknowledgement of the consuming furies of Germany and its Axis partners.
But American pride and American anger would not be constrained by mere age. Young American boys---yes, boys---reacted with the righteous indignation reserved for the cruelest of bullies. Japan's sucker-punch at Pearl Harbor brought thirteen, fourteen, and fifteen year old boys to America's recruiting stations. They lied about their age, puffing out their bony chicken chests and telling fib after fib to harried recruiting masters.
They were good liars. Many of them succeeded in their lie and they served with pride and distinction. They served in every theater of the war and they became men very quickly. War will do that to you.
Those once young boys are dying rapidly now. A friend's father---enlisted at the age of 15---died last week. Many of these old men have already gone to their graves and the survivors of that horrid but necessary war dwindle with each passing day. Soon they will all be gone.
My friend's father was 92. Few of us will ever make it that far. God calls most of us earlier than that.
It's hard to imagine in today's America but these now old men were just boys once upon that fateful time. They broke God's commandment---"thou shalt not lie"---and they likely lied to their parents as well, certainly to their mothers. That they did lie was to their patriotic credit. That they did lie was to their country's gain. That they did lie became for others an escape from the yoke of tyranny and an entry to a life of liberty.
They were a humanitarian youth. They told noble lies. They lived noble lives. They have died noble deaths.
Thank God for the noble liars. They saved their country and they saved the world.
May they all rest in peace.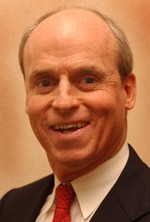 Tom Finneran is the former Speaker of the Massachusetts House of Representatives, served as the head the Massachusetts Biotechnology Council, and was a longstanding radio voice in Boston radio.
---
Related Slideshow: 25 Ways to Celebrate Veterans in Central Mass & New England - 2016
Related Articles
Enjoy this post? Share it with others.