Smart Benefits: Advance Form 5500 Available for 2017
Monday, December 25, 2017
The Department of Labor's EBSA, IRS and the Pension Benefit Guaranty Corporation recently released advance informational copies of the 2017 Form 5500, which is used to satisfy annual reporting requirements for employee benefit plans. The new form and its instructions and schedules feature several changes. Highlights of the modifications include:
Removal of IRS Compliance Questions: IRS-only questions that filers were not required to complete on the 2016 Form 5500 have been removed from the Form 5500, Form 5500-SF and Schedules.
Addition of Plan Name Change Field: Line 4 on Form 5500 and 5500-SF now have a field for filers to indicate if the name of the plan has changed.
Increase in Penalties: The instructions have been updated to reflect the increase in the maximum civil penalty amount assessable (for penalties assessed after January 13, 2017) to $2,077 a day for plan administrators who fail to file a complete or accurate Form 5500.
Authorization of Service Provider Signatures for Plan Administrators: The instructions have been updated to reflect the ability for service providers to sign electronic filings on the plan sponsor and Direct Filing Entity lines in addition to signing on behalf of plan administrators.
Added Mortality Codes: Instructions for line 6c have been updated to add mortality codes for variants of the RP-2014 mortality table and to add a description of the mortality projection technique and scale to the Schedule MB, line 6.
New Question about PBGC: A new question has been added to line 6 for defined benefit plans who answer "yes" to the existing question about whether the plan is covered under the PBGC insurance program that asks for the confirmation number for the PBGC premium filing for the plan year to which the 5500-SF applies.
The advance copies of the form, available here, are for informational purposes only and not for filing reports.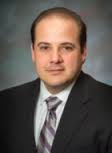 Rob Calise is the Managing Director, Employee Benefits of The Hilb Group of New England, where he helps clients control the costs of employee benefits by focusing on consumer-driven strategies and on how to best utilize the tax savings tools the government provides. Rob serves as Chairman of the Board of United Benefit Advisors, and is a board member of the Blue Cross & Blue Shield of RI Broker Advisory Board, United HealthCare of New England Broker Advisory Board and Rhode Island Business Healthcare Advisors Council. He is also a member of the National Association of Health Underwriters (NAHU), American Health Insurance Association (AHIA) and the Employers Council on Flexible Compensation (ECFC), as well as various human resource associations. Rob is a graduate of Bryant University with a BS in Finance.
---
Related Slideshow: 50 Ways to Give in Central MA This Holiday Season - 2017
Related Articles
Enjoy this post? Share it with others.