Smart Benefits: Extended OSHA Deadline for 2016 Injury, Illness Reports Less Than a Week Away
Monday, December 11, 2017
In November, OSHA extended by two weeks the date by which employers must electronically report injury and illness data through the Injury Tracking Application to December 15, 2017.
The requirement applies to establishments with 250 or more employees that are currently required to keep OSHA injury and illness records, and those with 20-249 employees in certain industries with high rates of occupational injuries and illnesses. Covered businesses with 250 or more employees must electronically submit information from OSHA Forms 300, 300A and 301, while those with 20-249 must electronically submit information from OSHA Form 300A.
Unless an employer is under federal jurisdiction, the following OSHA-approved State Plans have not yet adopted the requirement to submit injury and illness reports electronically: California, Maryland, Minnesota, South Carolina, Utah, Washington, and Wyoming. Establishments in these states are not currently required to submit their summary data through the ITA. Similarly, state and local government establishments in Illinois, Maine, New Jersey, and New York are not currently required to submit their data through the ITA.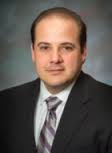 Rob Calise is the Managing Director, Employee Benefits of The Hilb Group of New England, where he helps clients control the costs of employee benefits by focusing on consumer-driven strategies and on how to best utilize the tax savings tools the government provides. Rob serves as Chairman of the Board of United Benefit Advisors, and is a board member of the Blue Cross & Blue Shield of RI Broker Advisory Board, United HealthCare of New England Broker Advisory Board and Rhode Island Business Healthcare Advisors Council. He is also a member of the National Association of Health Underwriters (NAHU), American Health Insurance Association (AHIA) and the Employers Council on Flexible Compensation (ECFC), as well as various human resource associations. Rob is a graduate of Bryant University with a BS in Finance.
---
Related Slideshow: Worcester's 25 Wealthiest and Most Influential
Related Articles
Enjoy this post? Share it with others.