Smart Benefits: What Makes a Company a Great Place to Work?
Monday, April 09, 2018
In Fortune's list of the
100 best companies
to work for in 2018, a diverse group of companies emerged as the leaders. But one thing they share is an emphasis on creating a positive workplace culture, having shared values, and offering opportunities.
Here are some ways the organizations on the list are taking care of their employees:
Salesforce: Salesforce rewards employees with bonuses to employees who refer new hires and encourages employee volunteerism by paying workers 56 hours a year to give back to their community.
Wegmans Food Markets: The company spent $50 million on employee development in 2017 alone. The chain also boasts a civic spirit because through a program that reclaims food to feed the hungry.
Ultimate Software: Big benefits are the differentiator here. Not only does the company pay for all medical and dental costs, it also offers a 40% match on employee 401(k) contributions.
The Boston Consulting Group: In a global organization that operates 24/7, the key to happier employees is its work/life balance.
Edward Jones: This investment firm rewards employees with bonuses and extras like gift cards, and encourages a spirit of community through outreach events.
Kimpton Hotels & Restaurants: This culture-focused chain celebrates and empowers employees, building camaraderie and pride.
Workday: This software company offers perks like on-site car washes and manicures and unlimited time off, and stresses fun, providing a slide as an alternative to the stairs at its San Francisco office.
Genentech: This biotech company boasts a diverse culture and a sense of purpose – making a difference in the lives of patients – that keeps employees engaged.
Hyatt: Another hospitality company makes the top ten because of its regular communication from management that keeps employees in the know. It also offers bonuses and extras like the ability for housekeepers to clean more rooms to earn extra money if they finish theirs.
Kimley-Horn: This design consulting firm gives its employees fully paid healthcare and matches 200% on the first 4% of employee 401(k) contributions.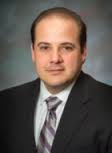 Rob Calise is the Managing Director, Employee Benefits of The Hilb Group of New England, where he helps clients control the costs of employee benefits by focusing on consumer-driven strategies and on how to best utilize the tax savings tools the government provides. Rob serves as Chairman of the Board of United Benefit Advisors, and is a board member of the Blue Cross & Blue Shield of RI Broker Advisory Board, United HealthCare of New England Broker Advisory Board and Rhode Island Business Healthcare Advisors Council. He is also a member of the National Association of Health Underwriters (NAHU), American Health Insurance Association (AHIA) and the Employers Council on Flexible Compensation (ECFC), as well as various human resource associations. Rob is a graduate of Bryant University with a BS in Finance
Related Articles
Enjoy this post? Share it with others.