Smart Benefits: HSA Limits for 2019 Released
Monday, May 21, 2018
The IRS recently issued
Revenue Procedure 2018-30
, which includes the inflation-adjusted HSA contribution limits for the calendar year 2019.
Self-Only Coverage: For the calendar year 2019, the annual limit on deductions for an individual with self-only coverage under a high deductible health plan is $3,500.
Individual with Family Coverage: The annual limit for an individual with family coverage under a high deductible health plan is $7,000.
A high deductible health plan, for the calendar year 2019, is defined as a health plan with an annual deductible that's not less than $1,350 for self-only coverage or $2,700 for family coverage, and annual out-of-pocket expenses don't exceed $6,750 for self-only coverage or $13,500 for family coverage.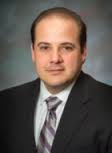 Rob Calise is the Managing Director, Employee Benefits of The Hilb Group of New England, where he helps clients control the costs of employee benefits by focusing on consumer-driven strategies and on how to best utilize the tax savings tools the government provides. Rob serves as Chairman of the Board of United Benefit Advisors, and is a board member of the Blue Cross & Blue Shield of RI Broker Advisory Board, United HealthCare of New England Broker Advisory Board and Rhode Island Business Healthcare Advisors Council. He is also a member of the National Association of Health Underwriters (NAHU), American Health Insurance Association (AHIA) and the Employers Council on Flexible Compensation (ECFC), as well as various human resource associations. Rob is a graduate of Bryant University with a BS in Finance
Related Articles
Enjoy this post? Share it with others.