Former Holy Cross Basketball Star and Game of Thrones Actor Fingleton Dead at 36
Monday, February 27, 2017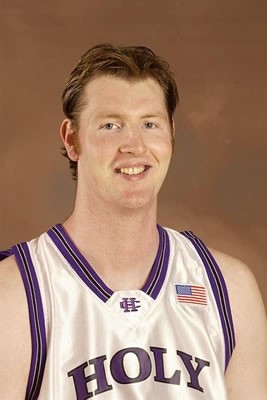 Former Holy Cross basketball star Neil Fingleton
passed away on Saturday due to heart failure.
He was 36-years-old.
Neil Fingleton
Fingleton, the tallest British-born man and tallest man in the European Union at 7 ft. 6 inches, arrived in Worcester at the age of 16 and played basketball at Holy Name High school for coach J.P. Ricciardi. As a junior, he lead Holy Name to the 1999 Central MA Division I championship.
As a senior, Fingleton earned McDonald's All-American status attended the University of North Carolina for two seasons before transferring to Holy Cross.
At Holy Cross, Fingleton appeared in 33 games over two seasons, but was bothered by various injuries.
Following his College Career, Fingleton played professionally in Spain, China, Italy, Greece and England before becoming an actor.
Fingleton in Acting
Singleton's most notable acting role came in 2014 when he played the giant Mag the Mighty in HBO's "Game of Thrones."
He also played the villain The Fisher King in "Doctor Who," and appeared in several other movies.
---
Related Slideshow: 10 Biggest Games in Holy Cross Basketball History
Related Articles
Enjoy this post? Share it with others.